Unplayed

Rome May 2020

On May 4th in Rome, as well as in the rest of Italy, the public parks reopened, previously closed at the beginning of the lockdown to stem the spread of the corona virus.
Citizens are finally free to access the green areas by complying with the ban on gatherings and the inter-personal distance of at least one metre.
However, some areas inside the parks are still forbidden, such as areas equipped for children's play, benches, sports equipment and areas where it is not possible to maintain social distance or to avoid the gathering.
These urban spaces normally associated with social and carefree outdoor life are now portrayed as desolate and suspended places through which traces of virus threaten a new series of contagions.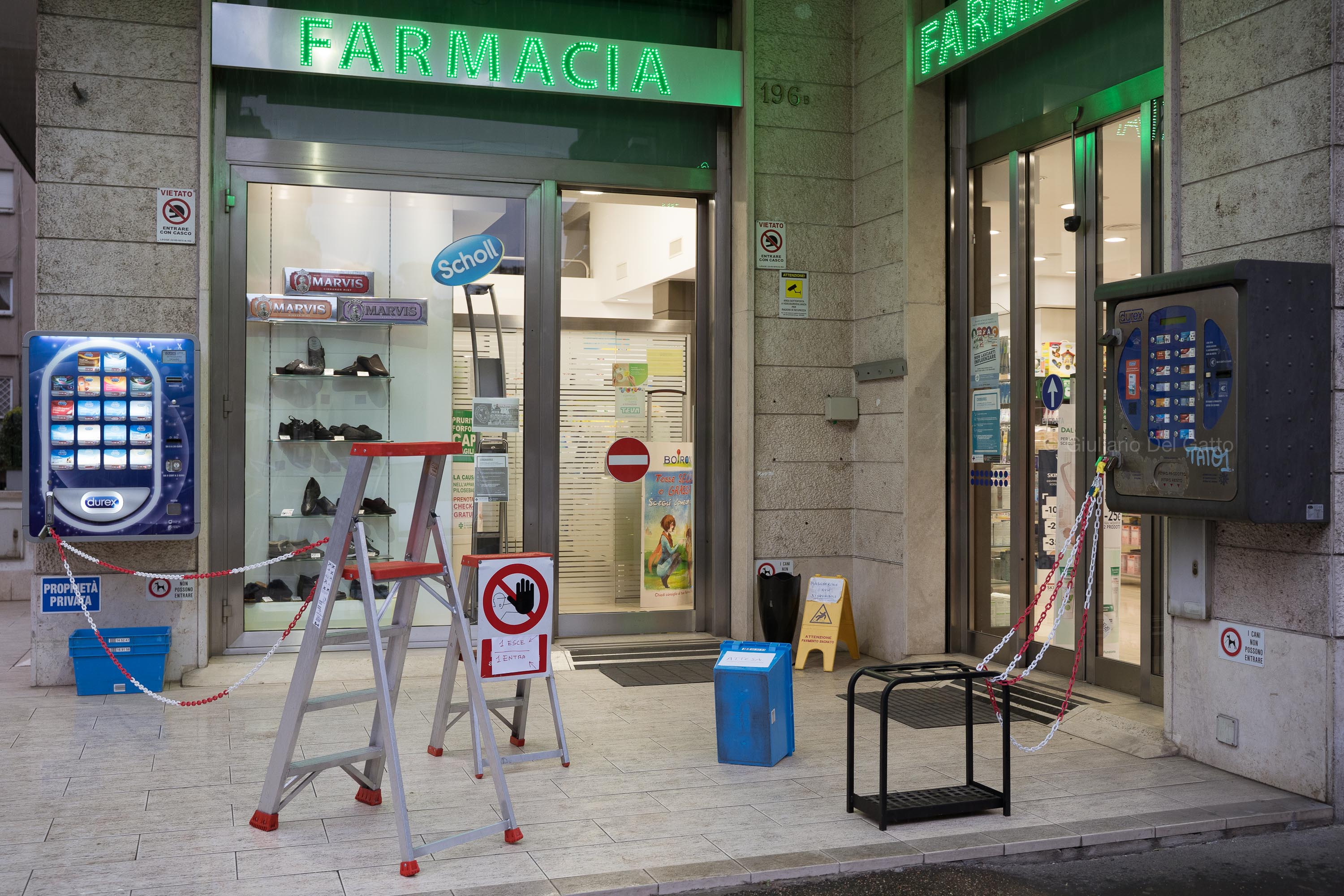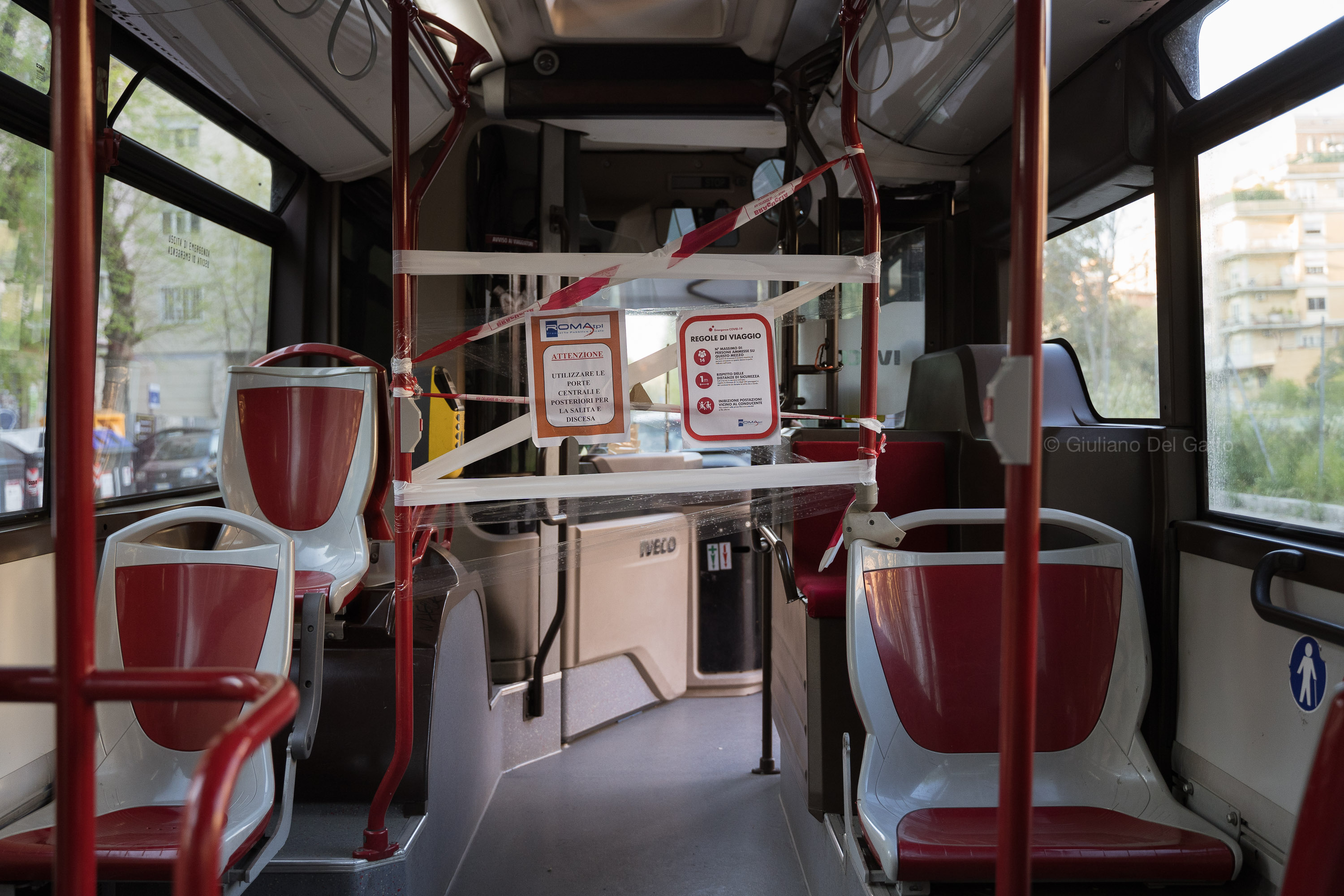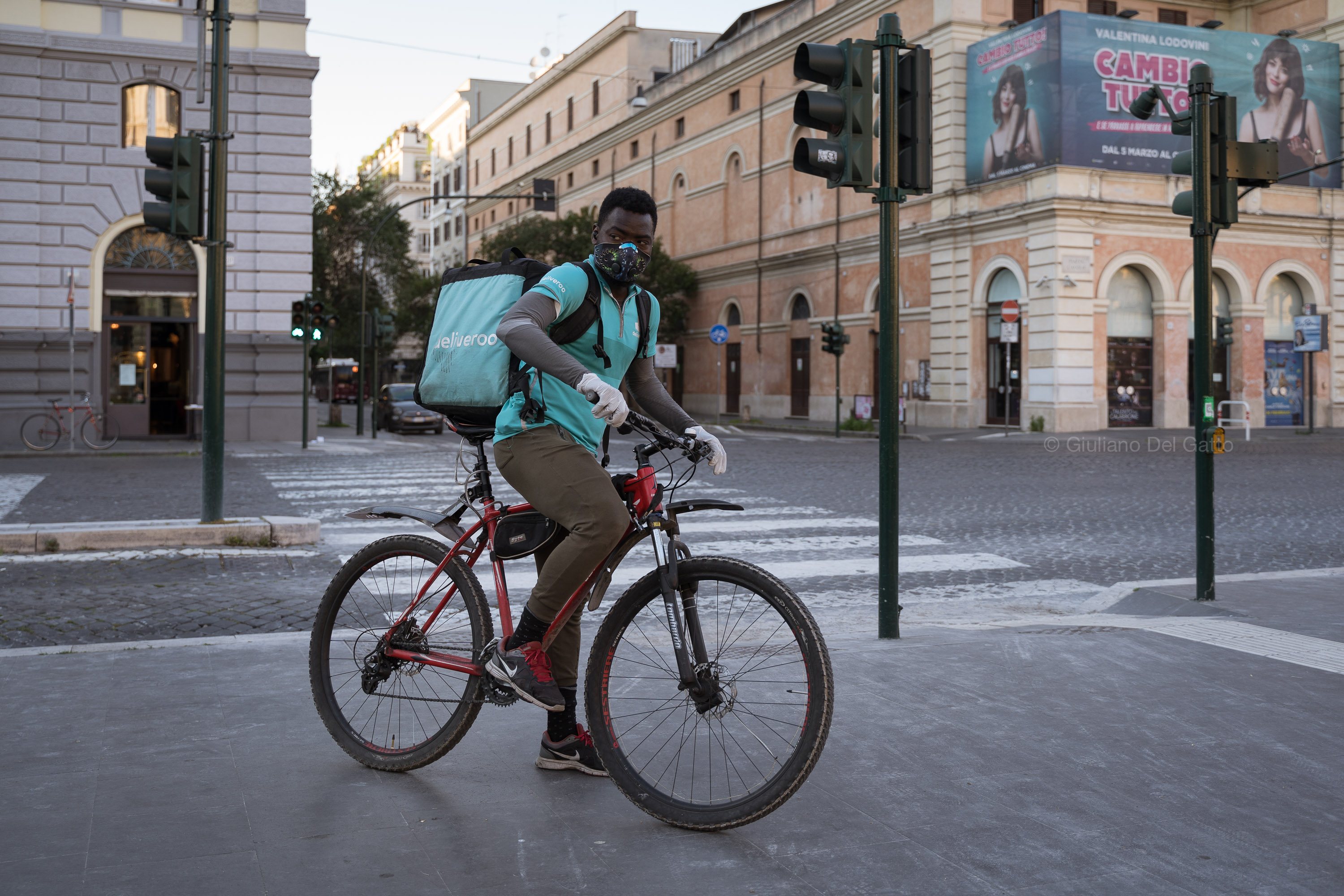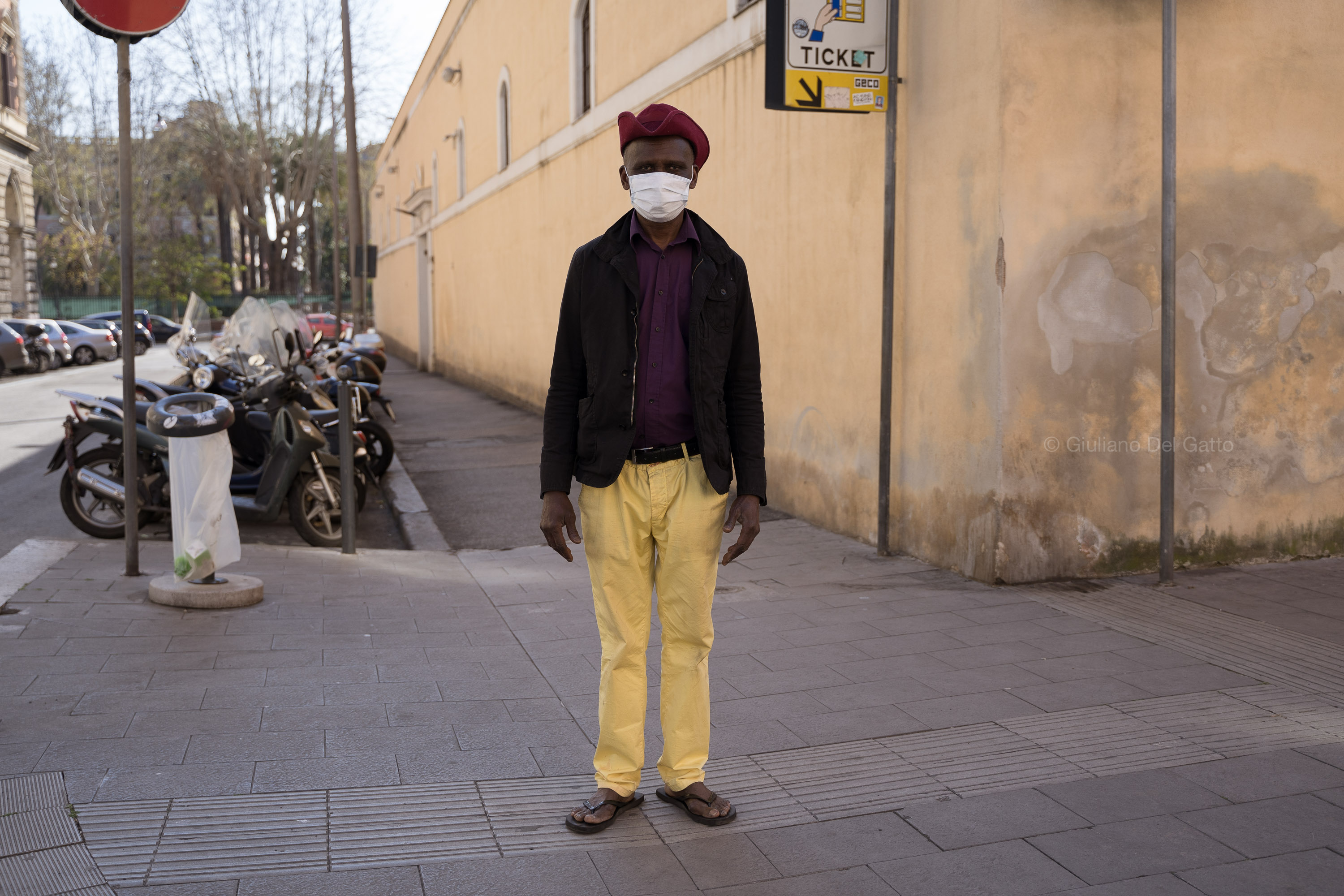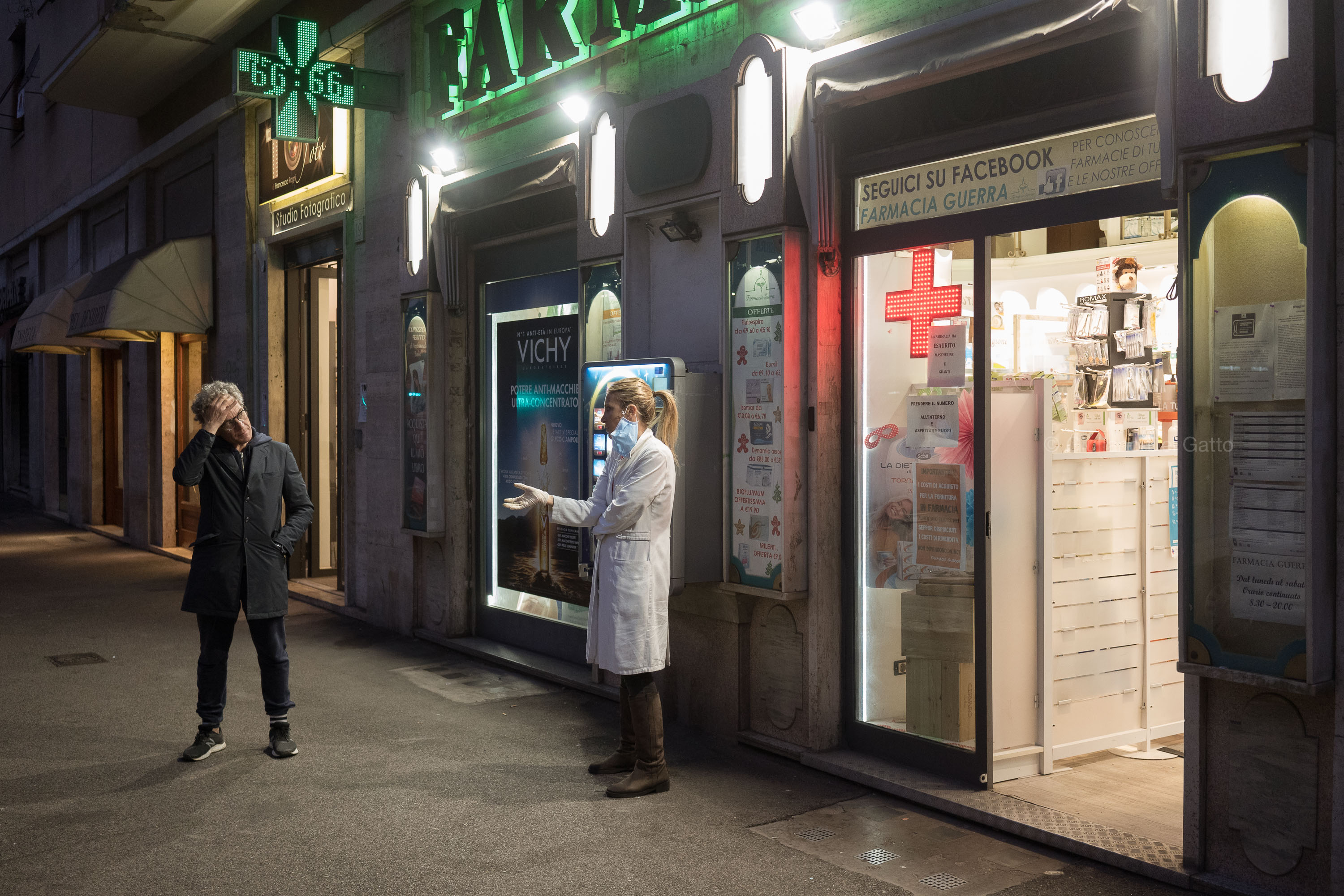 Lockdown

Rome March - April 2020

On March 11th 2020, the World Health Organization declared that the diffusion of virus COVID-19 can be characterized as a pandemic.
For the first time since the end of the Second World War, the Italian government was forced to restrict certain fundamental freedoms guaranteed by the Constitution, in particular freedom of movement and residence (Article 16), freedom of assembly (Article 17) in its various forms. Moreover, with the spread of the virus, social distancing measures have become even more important, gradually increased by successive measures, leading to a gradual emptying of the streets of Rome.
Road and distance were the two recurrent elements in this photographic investigation; spatial coordinates within which I chose to move to observe how the hectic life of the city was adapting to the decrees imposed by the government.What could have been a dystopia told only in science fiction films, seems to have been a new reality today, which could permanently change our lives.


No View Apt
Rome 2018

When hotels or house rentals sell theirs rooms it's very important to specify if there is a view or not, this can significally increase the selling price.
Working as interior photographer I visited many rooms or houses in the city center of Rome, where it was clear that no view was available. The intention of this work is to show that when a window is facing a wall or a closed place there could be something to see especially in a city like Rome. What you can find at the bottom of a building can be a real surprise.
These empty areas have the specific function to bring light to rooms or spaces located inside the building. Some of these areas can be used by the tenants of the building, while some others are just closed places without any passage to access, maybe created for the construction of building one close to the other.This areas are very fascinating to me. These places are used in different ways, usually for air conditioning systems, garbage collection or many other kind of people activities.
All images are made with in iPhone.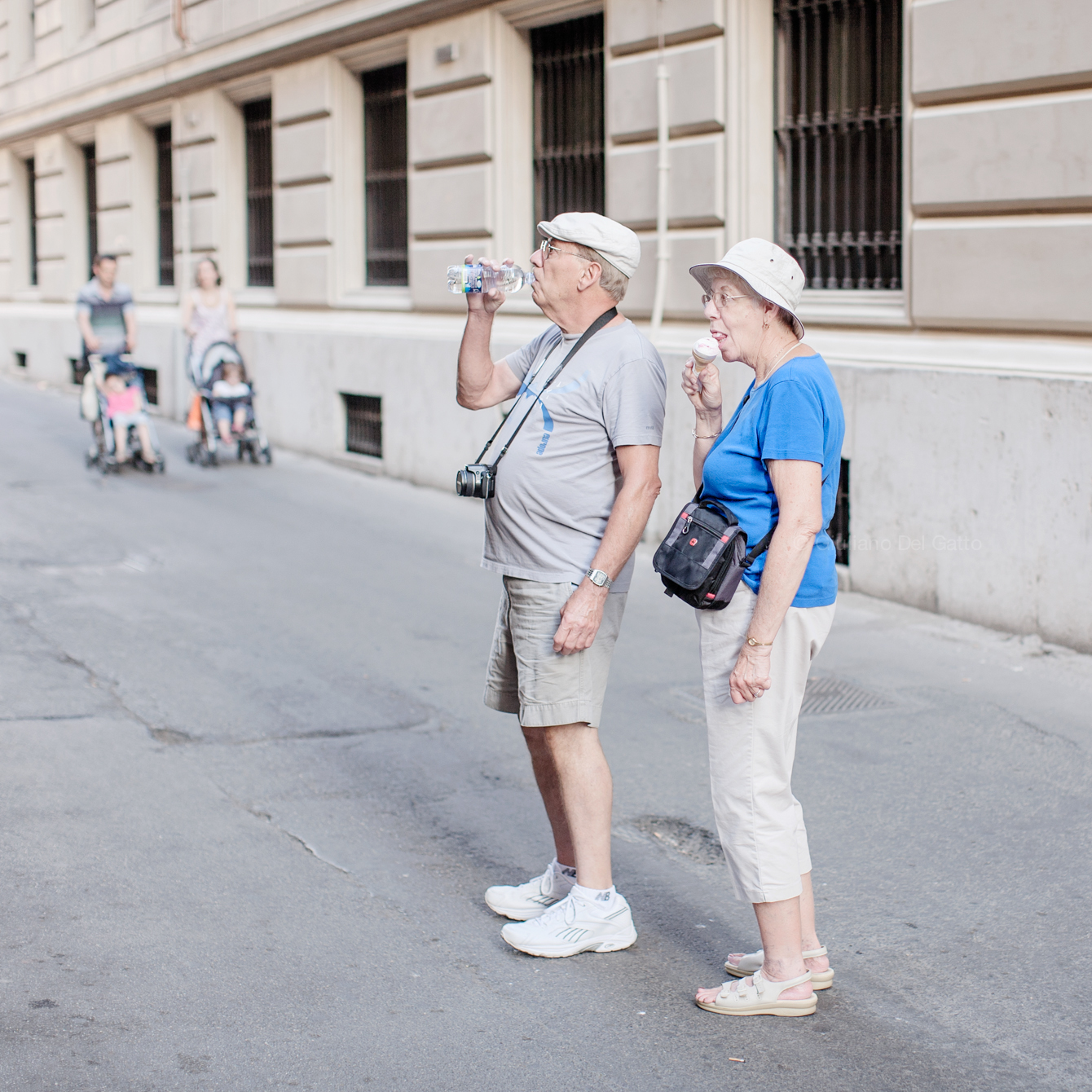 Tourists Lifestyle
Rome 2010 - 2012

"A tourist is someone who travels in countries other than the habitual residence and outside of their own everyday surroundings, for a period of at least one night but not more than one year and whose usual purpose is other than any remunerated activity of the country visited. This term includes those who travel for: leisure, rest and vacation, visiting friends and relatives, for business reasons and professional, for health reasons, religious / pilgrimage and more." (World Tourism Organization).
Rome, for its attractions every year is full of tourists from all over the world, each with their own customs and traditions, all gathered in one city. This meeting generates a number of situations and behaviors that are common among all travelers.
The first thought of a tourist is the documentation of his trip. The picture of themselves in front of the characteristic monument or local tourist attraction is the proof of having been there, something to show to friends and family, sometimes even more important than the simple act of looking.
The tour guides not to risk of losing someone offer a colorful way to be followed.
Beyond that, are endless the situations and possibilities that can be generated when so many, life experiences, habits and cultures coexist simultaneously in the same city for a short period of time.

© 2021 Giuliano Del Gatto. All Rights Reserved