Unplayed

Rome May 2020

On May 4th in Rome, as well as in the rest of Italy, the public parks reopened, previously closed at the beginning of the lockdown to stem the spread of the coronavirus.
Citizens are finally free to access the green areas by complying with the ban on gatherings and the inter-personal distance of at least one metre.
However, some areas inside the parks are still forbidden, such as areas equipped for children's play, benches, sports equipment and areas where it is not possible to maintain social distance or to avoid the gathering.
These urban spaces normally associated with social and carefree outdoor life are now portrayed as desolate and suspended places through which traces of virus threaten a new series of contagions.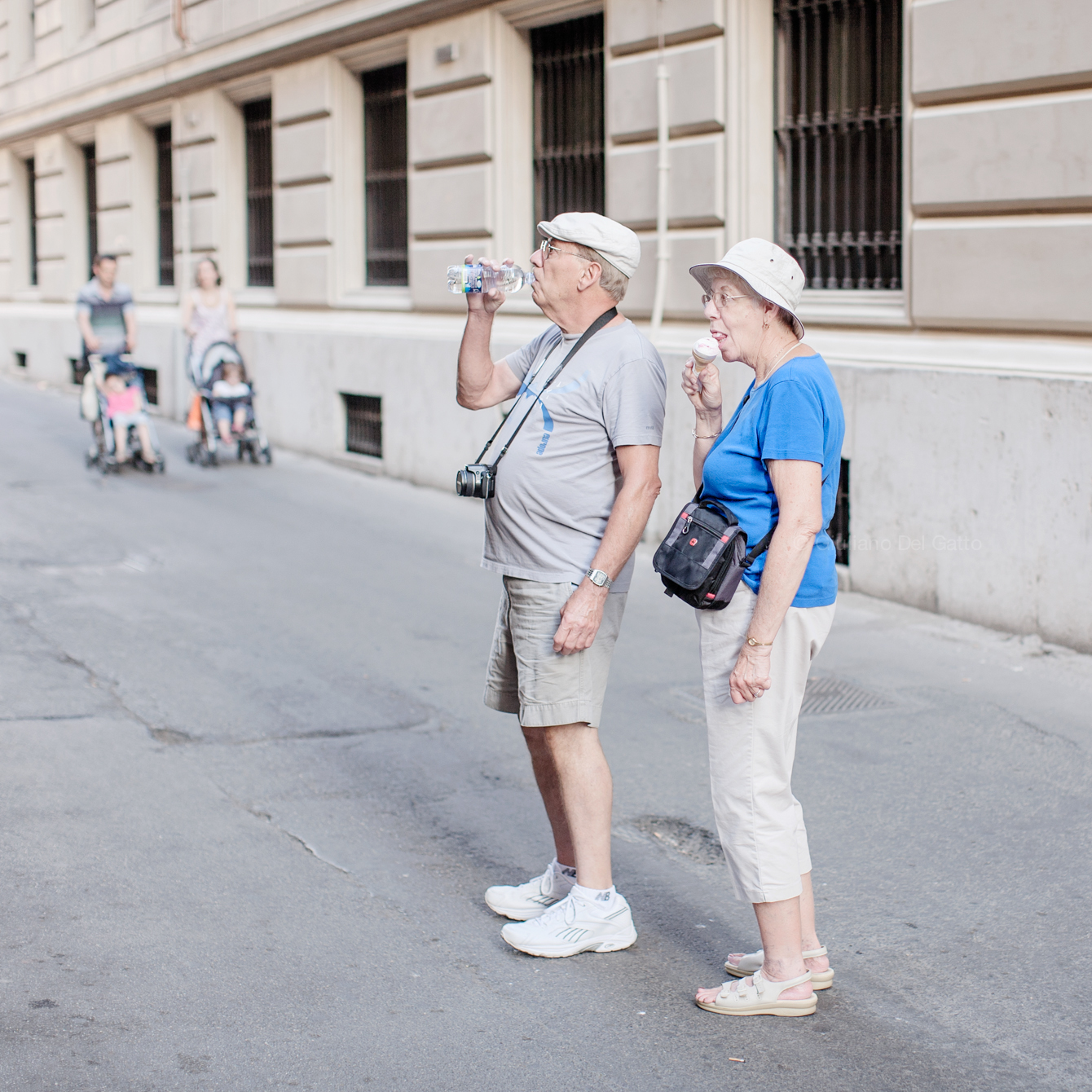 Tourists Lifestyle
Rome 2010 - 2012

"A tourist is someone who travels in countries other than the habitual residence and outside of their own everyday surroundings, for a period of at least one night but not more than one year and whose usual purpose is other than any remunerated activity of the country visited. This term includes those who travel for: leisure, rest and vacation, visiting friends and relatives, for business reasons and professional, for health reasons, religious / pilgrimage and more." (World Tourism Organization).
Rome, for its attractions every year is full of tourists from all over the world, each with their own customs and traditions, all gathered in one city. This meeting generates a number of situations and behaviors that are common among all travelers.
The first thought of a tourist is the documentation of his trip. The picture of themselves in front of the characteristic monument or local tourist attraction is the proof of having been there, something to show to friends and family, sometimes even more important than the simple act of looking.
The tour guides not to risk of losing someone offer a colorful way to be followed.
Beyond that, are endless the situations and possibilities that can be generated when so many, life experiences, habits and cultures coexist simultaneously in the same city for a short period of time.

© 2020 Giuliano Del Gatto. All Rights Reserved